Again reserved only for Haven Guests. This Hot Tub is nice and quiet and for the most part wasn't that busy.
| | | |
| --- | --- | --- |
| | 3 of 7 | |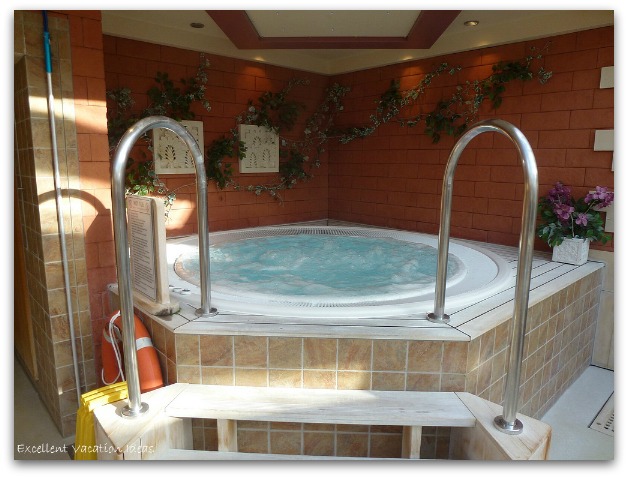 Hot Tub in the Corner of the Private Courtyard area reserved only for NCL Pearl Haven Guests

Return to Start
Enjoy a nice hot soak after a long day of touring during a port of call on your cruise. We found that it wasn't too busy, except on cool weather days or just before sail away after being in a port of call. It can be a little hard to get in and out of, especially on rougher sea days. There are towels available next the the washroom area.
Have you visited the NCL Pearl Haven Courtyard? Or any other Haven Courtyard? Did you enjoy using the hot tub?
We would love to know what you thought of it below.
Do you have a question about the courtyard? Ask it here: