Reserved only for Haven Guests. That is guests that book a Haven Courtyard Suite.
| | | |
| --- | --- | --- |
| | 2 of 7 | |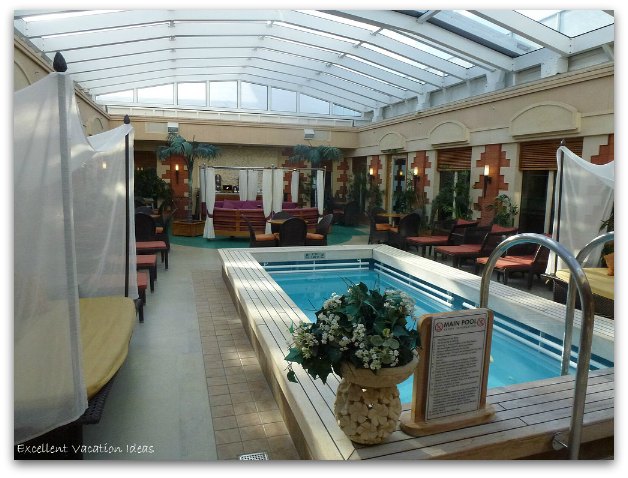 The Beautiful Private Courtyard area reserved only for NCL Pearl Haven Guests

Return to Start
The Suites that qualify to use the Haven are Penthouse suites (Category S5, or S4), a 3 bedroom Garden Villa Suite (Category S1) or an Owner's Suite (Category S2 or S3).
If the weather isn't so great or the main pool area is overcrowded, this pool area does get busy too. It is a great area to read a book or listen to some music and relax though. Especially if you want some down time out of the sun.
You can even have lunch brought to you here, or order from their special menu. Great for sea days, or after sitting up on the sun deck for awhile.
Have you visited the NCL Pearl Haven Courtyard? Or any other Haven Courtyard?
We would love to know what you thought of it below.
Do you have a question about the courtyard? Ask it here: