We are a blended family that loves to travel! My husband and I love to discover new places and come up with new ideas for vacation spots, both with and without Montana, Warren's 17 year old daughter and my favorite 17 year old in the world - my step daughter.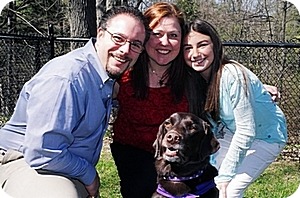 We believe that taking romantic holidays by ourselves strengthens our relationship and is a big part of our amazing 13 year marriage! This also applies to our relationship with Montana, a family that plays together stays together! So we make sure that we have a family vacation at least once every year. We have even found some vacations that allow us to do both!

We will be continually updating this site with information and ideas for you and your family. We will even include information on travelling with your pets.
Our Travel Journal (our blog) will keep you up to date on what is going on for us, any planning of trips we are doing, and things that we just find interesting. You will also find great photos, videos and ideas on our Facebook Page, do make sure you like us and subscribe to our updates!
We have travelled to all of our planet's continents - except Antarctica (and between you and me - I keep trying to fit that in to our travels somehow!)
We will show you lots of photos, videos, and tell you what we loved best about certain places, and will be honest about what to avoid. We will also ask you for your ideas, stories and photos, both for us and for our visitors.
One thing you will learn about us is that there is no better investment then spending the money to travel with those you love!
We will be updating this site regularly so please add our What's New section to your RSS feeds, Google or your social bookmarks (see top of the page.
So grab a drink, or a snack, fasten your seat belt and take a look through our site. And don't forget to get your free eBook - "Secrets to Choosing a Family Vacation that Everyone will Enjoy".

Thanks and Happy Travels,

If you are looking to advertise with Excellent Vacation Ideas, please click here for our Advertising Policies.
If you would like to link to us please go to our world travel guide and use the code there.
Please "like" our Facebook page here for updates to our travels.
Or please say "hi" and share with us your favorite vacation idea below in our Facebook Comments:
---