Whether you are looking for a family or a romantic vacation, Hawaii is an has something for everyone!
Warren and I travelled there in the summer of 2007 and spent two amazing weeks touring the different islands. We loved it so much we returned with daughter Montana in the summer of 2008 on our way back from Australia and attended a wedding in January of 2009 at the Hilton Hawaiian Village in Waikiki on Oahu.
We are always looking for a reason to visit these islands, that's for sure!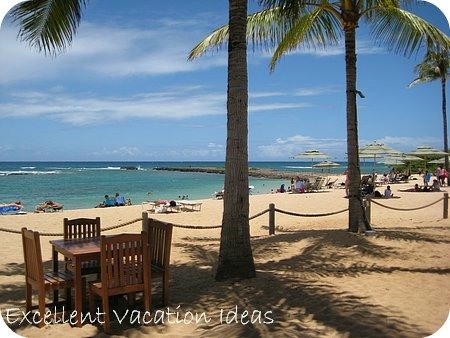 Turtle Bay Beach Resort on Oahu
Imagine your days. You could be scuba diving or surfing in the morning, hiking through the rain forest in the afternoon, then stargazing in the evening. Or maybe you would tour some of the historic attractions in the morning, flake out on the beach in the afternoon, and enjoy a world class restaurant for dinner.
Whether you choose to stay on one island, go island hopping, or take a cruise (like we did on our first Hawaiian Adventure), Hawaii vacations will satisfy everyone in your family. It is a destination that you can return to over and over again and have a completely different vacation each time.
On each island in Hawaii you will find world class hotels, shopping, restaurants, beaches and attractions.
Maybe you will want to try all the islands in one trip - a cruise may be your best idea!
Who knows you may fall in love with the islands and decide to live there, or buy a holiday home?
So sit back, relax, grab a coffee or tea, and check out some of the options for your Hawaii vacation!