California Vacations: Fisherman's Wharf San Francisco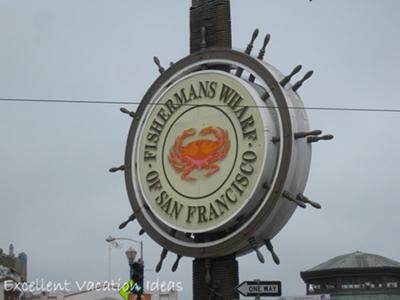 Fisherman's Wharf in San Francisco
Home > California Vacations > Fisherman's Wharf San Francisco

Fisherman's Wharf in San Francisco is a tourist area with a great history and a lot of great things to do.

When we visited San Francisco we were surprised at what a great time we had. The restaurants were great, the atmosphere was fun, and we had a blast doing the 2 segway tours we did around the area.

On a clear day you can get a great view of the Golden Gate Bridge and of course stop for a chocolate sample at the Ghirardelli Chocolate Factory.

We enjoyed a great lunch at Scomas where we felt like we were taken back in time in this great historic restaurant right out on the pier, and we enjoyed some great fish and seafood! We also stopped in at the Boudin Bakery to enjoy some of the world famous sour dough bread!

If you are looking for fresh seafood, this is the place. You can choose a fine dining restaurant, or just buy a cooked crab off of one of the many vendors.

Looking for some great souvenir shopping? You won't have any trouble finding souvenirs here! You will find everything from the trashy typical type souvenirs to the very expensive, especially in Pier 39!

And while you are at Pier 39, don't forget to visit with the seals! They are a sight to be seen that is for sure!

Here is a great video showing you why Fishermans Wharf is a great vacation idea!;


In this video you will see that:
Fisherman's wharf is a destination for many tourists. It is located along San Francisco Bay with many things to see.
This area has been used by fisherman since the gold rush. You can taste the tradition in various food stands and restaurants.
There are lots of things to do other than eating including seeing Alcatraz Island, check out some traditional ships, and shopping and more
The street cars and the cable cars will get you to Fisherman's wharf.
So if you are looking for a somewhere to take a nice stroll or if you're looking for lots to see and do, you will find it at Fisherman's Wharf!
Join in and write your own page! It's easy to do. How? Simply click here to return to Your Ideas for California Vacations.