Dali Museum St Petersburg
by Melanie
(Excellent Vacation Ideas)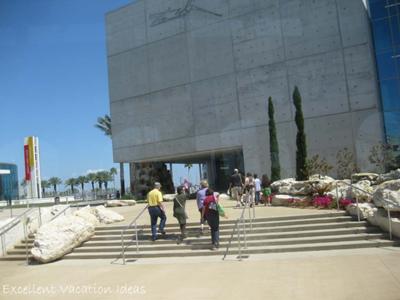 The Dali Museum St Petersburg
The Dali Museum St Petersburg Florida recently opened on 01/11/11 to great reviews. Unfortunately We didn't have time to visit it on our recent visit to St. Petersburg. However I will make a point to go the next time I visit the area.

The Dali museum has already been rated as #2 of the attractions in St. Petersburg Florida on TripAdvisor and is considered the premier collection of Salvador Dali's work in the world. The museum building is a piece of art in itself.

Cost of admission:
Adults: $21
Seniors: $19
Students:$15
Children $ 7 (ages 5-13)
Children 5 and younger: free

However as with most museums there is a less expensive admission on Thursdays after 5 pm - only $10

Hours of Operation:
Monday, Tuesday, Wednesday: 10:00am - 5:30pm
Thursday: 10:00am - 8pm
Friday & Saturday: 10:00am - 5:30pm
Sunday: 12 noon – 5:30pm

Advice from the visitors at TripAdvisor include to get there early to avoid the crowds and to rent the audio tour. Others say to avoid the guided tour as there are too many people on it.

Here is a video on the grand opening and you can get a sense of what you will experience at the Dali Museum St Petersburg.

Join in and write your own page! It's easy to do. How? Simply click here to return to Florida Vacation Guide.