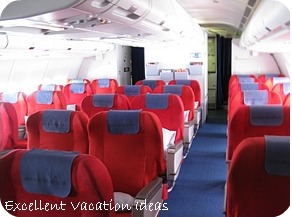 Be your own seat guru on your next flight. Learn how to make your next flight as comfortable as possible with websites like seatguru.com.
With the changes and craziness that is happening with air travel these days, it always pays to do your research to make your travel as comfortable.
Airlines are now starting to charge for seat selection or save the best seats for their frequent fliers. Some airlines are charging as much as $100 to select the "best seats". If you choose to pay for a premium seat then know what you are getting.
You may pay extra for a bulkhead seat or exit row seat, but I have been in both types of seats in the past only to find out that the seats may be narrower, may not have as much leg room as I thought, have little or no storage, or don't recline.
For the last 5 years, we have relied on www.seatguru.com to choose the best seat to make our long or even not so long flights comfortable. We use it when we fly economy or business class and where we can we contribute to it too. We always want to know which seats come with power, or are more desirable.