How to Pack Light? The ultimate question in our house - I am always looking for tips on packing - Can you help us and other visitors out?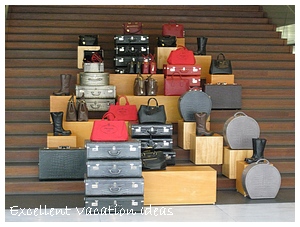 With airline restrictions on baggage these days, it is getting harder and harder to pack for vacation or business travel.
Many people are coming up with some great ideas for packing light. Unfortunately I am not one of them!
Can you help us and others out?
Please share with us what your packing tips and tricks are.
Do you pack differently for different kinds of trips (i.e. Cruise vs land travel)?
Do you swear by a certain brand of luggage or type of bag?
What are you "can't live without" items when travelling?
Do you have a packing list you live by?
Do you have a funny story about packing?
We would love to hear your ideas: