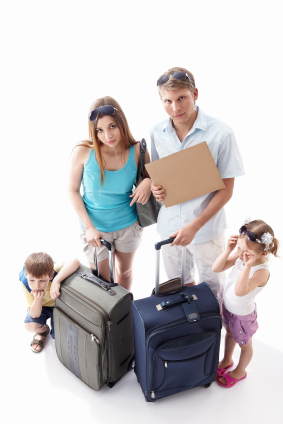 With how impossible the luggage restrictions can be in airline travel these days, it would be really silly not weigh your bags before you go to the airport.
I remember when I was younger (no it wasn't that long ago) how you could "charm" the airline check in agent to avoid paying extra weight for your luggage. Those days are gone now. With the rising cost of fuel for airlines, and competition between the airlines for lower prices, it is harder than ever to "charm" your way through.
The only way now to avoid extra weight charges is to keep your luggage within the airline's restrictions or qualify for one of their "frequent flyer" programs.
Each airline is different with how many bags you can check in, how big they can be, if you have to pay for one or all of them, not to mention what the maximum weight is that you can bring with you.
So avoid all of this and just weigh your luggage before you go. But what do you do when you are packing to leave your destination to go home? Some hotels have scales in their bathrooms, but not many. Why not take a portable lscale with you?
Here are a list of some great portable scales (click on the photo to see more about the scale):
| | | |
| --- | --- | --- |
| | | |
| Heys Luggage E-scale | Balanzza Digital Scale | Taylor #8120 Digital Scale |
| | | |
| Air Weigh LS-300 Scale | 3 in 1 Compact Scale | Scale with Tape Measure |
| | | |
| Portable Light Weight Scales | Silver Digital Scale | New Digital Scale Hand Held |
Do you have a favourite scale to travel with? Add it on our Cool Travel Gadgets Page
Are you using Approved TSA Locks on your luggage? or do you need a travel power converter for your next trip overseas? And don't forget your biodegradable sunscreen!
---