Third Street Promenade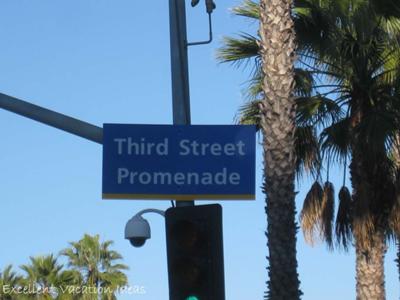 Third Street Promenade
Home > California Vacations > Third Street Promenade

The Third Street Promenade Santa Monica, is a great place to spend the afternoon shopping, watching the street performers, hanging out with friends, catch a movie, or enjoy a coffee or drink while watching the world go by.



We visited in November while staying at the Fairmont Miramar Hotel and Bungalows, and were looking for some great shopping. A friend recommended this area before we went down. We were surprised at how close it is to the Fairmont. A short walk and we were there.

There majority of the stores on the Third Street Promenade run from Wilshire Blvd, along 3rd street which is a great pedestrian area to the Santa Monica Place Shopping Center. You will find a Apple Store, Abercrombie and Fitch, Urban Outfitters and all the usuals. Santa Monica Place has Nordstroms, a Disney Store and Bloomingdales.

The restaurants are great along the Santa Monica Third Street Promenade. You will find every kind of food and budget you are looking for. From Johnny Rockets to French Crepes to fine dining.

The third level of the Santa Monica Place has recently opened some great Japanese and Mexican restaurants, as well as a food court with a beautiful open air food court with views of the ocean.

We had some great meals in Santa Monica. We especially enjoyed La Sandia located on the third level of Santa Monica Place.

See if your favorite
California Tourist Attraction
is listed here.
If you have visited this California tourist attraction before, please comment below we would love to hear your review and experience of it!
Join in and write your own page! It's easy to do. How? Simply click here to return to Your Ideas for California Vacations.