There are many areas to wander through the shops together. This city is famous for antiques, books, diamonds and quirky items. The Nine Streets are great for reasonably priced goods, the Museum Quarter (near many of the Museums) for higher end shopping and if you are looking for more vintage items try Jordaan.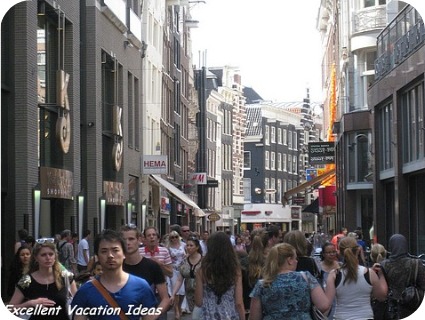 The Nine Streets
This Nine Streets is a great pedestrian area that you can spend hours and hours wandering in an out of the shops. Everything from high end department stores to quirky little boutiques and markets.
I was really happy there as there were massive amounts of shoe stores! All on sale! I picked up 2 pairs of Birkenstock sandals for 1/2 the price I would pay at home!
This is a great showing the shopping area of the Nine Little Streets (9 Straatjes).