What's more romantic than taking a walk with your honey on one of the many Bermuda beaches? Bermuda is famous for it's pink sand beaches for their beauty and uniqueness. beaches are famous around the world for their beauty and their pink sand. If you are looking for the pink sand then you want to look for it in South Shore Park.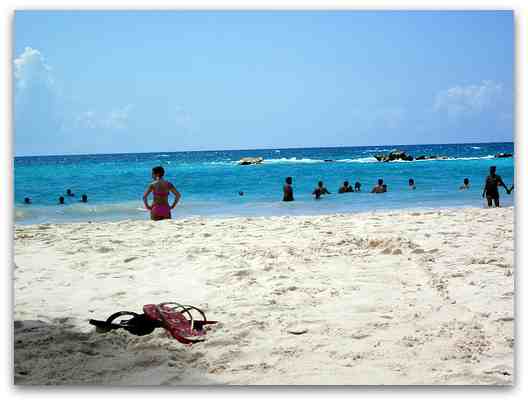 Horseshoe Bay - Photo from put_the_needle_on_the_record
The best time of year to visit Bermuda is in May and October. If you like it really hot then the summer is the time for you. Just remember that Bermuda is located off the coast of Charleston, South Carolina or Myrtle Beach and the winters this far north can be very cool.
This video is a great introduction to the different beaches to visit, and if you only have one day it tells you how to enjoy as many beaches as you can in Bermuda!
We visited Bermuda on a cruise on the Norwegian Dawn. We only had an a day in Bermuda, so we wandered around the capital, Hamilton, and then spent an hour or so at the Snorkel Park beach right by the cruise port. We really liked Bermuda and wished that we could have stayed longer.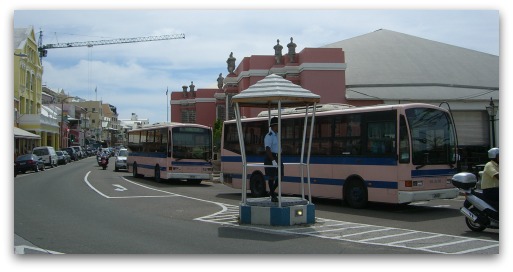 Hamilton in Bermuda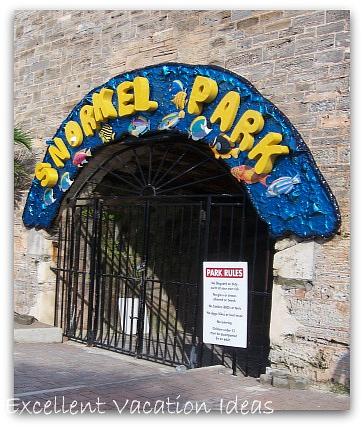 Snorkel Park Entrance
Bermuda was names a "Travelers' Choice 2011 Winner with TripAdvisor! See what others have to say about Bermuda at TripAdvisor.