We were surprised and very happy with the many different dining options at Foxwoods and the MGM Grand at Foxwoods.
You can find anything from Nathans Hotdogs and Panera Bread to the Festival Buffet to Craftsteak and Sushi.
There is a Juniors (yummy muffins!), Hard Rock Cafe, a California Pizza Kitchen, and a Fuddruckers.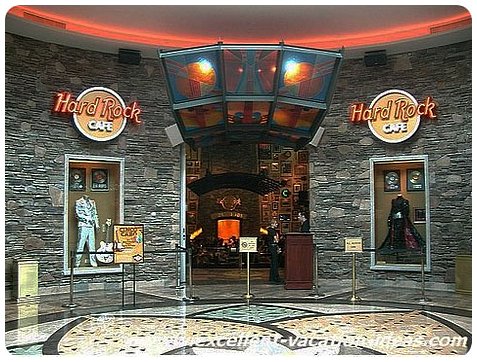 You will find sushi, Chinese, Italian, steak houses and noodles.
We ate breakfasts at the Veranda Cafe in the Grand Pequot Tower. The food was really good, but the service was a little slow.
We also had lunch at the Golden Dragon and the California Pizza Kitchen. Both were really great.
We had sushi at Shrine at the MGM and our anniversary dinner was at Craftsteak.
We have eaten at Craftsteak in Las Vegas and were not all that impressed. But we thought we would try it with our friends. I can honestly say it was one of the best meals we have had. The steak was fantastic, as was the Caesar Salad. We loved it so much, Warren and I went back on our last night.
We totally recommend the MGM Grand at Foxwoods and the Foxwood Resort and Casino as a great idea for excellent Romantic Vacations.
---