There are many different New York neighborhoods to wander around, and they all have a different flare to them. The best thing to do is to learn about each neighborhood and create your plan around them.
We also enjoy wandering through the stores on Canal Street, in Little Italy and SOHO. My favorite place at night is Times Square. The energy is like no where else in the world, at least in my opinion.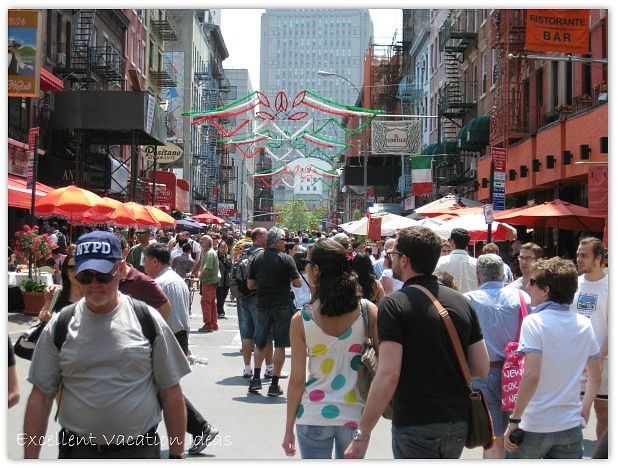 Strolling through Little Italy on a Beautiful sunny afternoon.
It is important to know where each neighborhood is and what they offer so you can choose where to stay and where to tour around. Don't just stick to the popular neighborhoods, make sure you see them too, but there are a lot of hidden gems in Manhattan especially. We were surprised at how we enjoyed Hell's Kitchen. We had a great night out for our 10th wedding anniversary at a Swing Club - Swing 46 (dinner and dancing). We even took Montana and she had fun too!

Find Great Bargains on Canal Street!
We always make sure we make time for a stroll in Central Park and of course we don't want to miss the shopping on Fifth Avenue.
On a business trip to Manhattan for a conference I was attending, we took a walk up to Times Square, back down 5th Avenue in front of the public library and then behind it and walked past Bryant Park. These are other "Do not miss" NYC neighborhoods.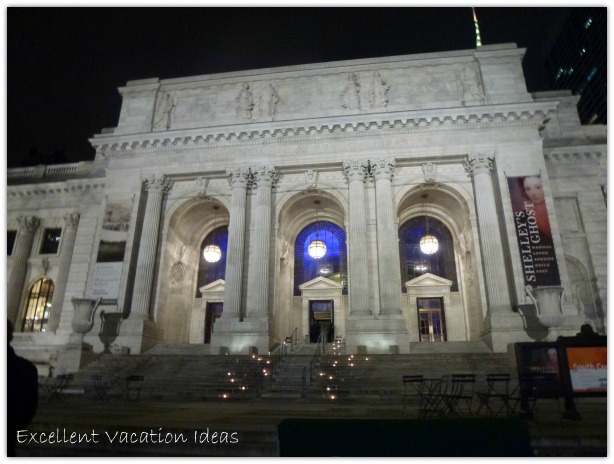 New York City Public Library
A few of our favorite neighborhoods (to tour around) are:
Little Italy
Chinatown
Lower Manhattan
Midtown
Hells Kitchen
Tribeca
Upper West Side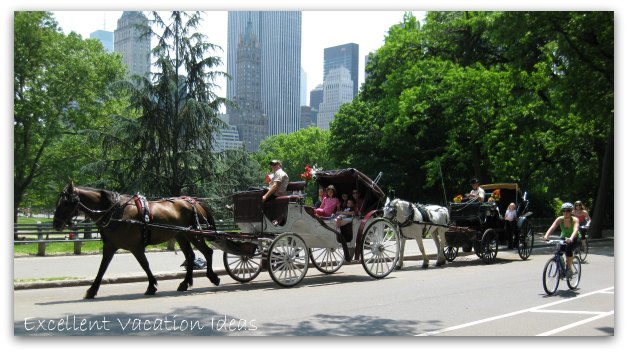 Carriage Ride in Central Park
We love to stay in Midtown or Times Square as it is easy to get around from either of these two neighborhoods.