An excellent vacation idea in Southwest Florida for a romantic or family vacation.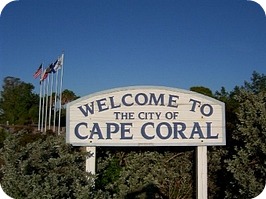 Cape Coral, is a unique community in southwest Florida. We had a family vacation here for a week here over Christmas in 2008. It was thoroughly relaxing and gave us nothing but time to spend together as a family.
Note: we are not boaters (well I like to but Warren is not a fan of the water) and we still found plenty to do - or not to do as we were looking for a relaxing week away. So if you are not boaters then you will still enjoy Cape Coral.
Cape Coral Florida is a planned community that is perfect for boaters, outdoor enthusiasts, sun worshippers and for relaxation. It consists of homes located on 400 miles of canals that were built in the late 1950's and early 1960's.
Homes are built along canals to give people easy access to the waterways and the Gulf of Mexico. As a visitor there are many vacation homes and condominiums to rent and a few hotels to vacation in.