This is the perfect hotel if you are not looking to spend a lot of money, want a clean and larger hotel room, want to avoid the hustle and bustle and don't mind staying outside of the city.
This photo of the Gold Coast Hotel is from TripAdvisor.


This property is a 30 minute drive from Kowloon and the hotel will provide you with a FREE shuttle service to Kowloon, the beach of Castle Peak Bay and the Hong Kong Island city centre. Most reviews on Tripadvisor say that the shuttle is easy and convenient.
Every room offers a view of the South China Sea, and the hotel has swimming pools, a spa, tennis court, coffee shops, restaurants, and a driving range. Make sure you ask for a high floor to get the best views. The hotel is located a few minutes walk to the beach
There is a supermarket close by and they offer a great buffet breakfast that caters to both Chinese and Western tastes. This is a great affordable hotel, as long as you don't mind planning your days in the city as it would be impossible to go back to your hotel to change or rest in the day.
This hotel is a great idea for a budget hotel if you are staying for more than a day or 2. You could combine it with a "beach or pool" holiday. Tour the city in the morning or evening and spend the rest of your day hanging by the pool.
Kids have many options for entertainment, including the swimming pool, the kids climbing wall, Fun Land - amusement arcade games, toys and a play area and the Kids Playground. The hotel organizes cruises to see the pink dolphins of the Pearl River Delta and Lantau Island, the Ngong Ping 360 cable car to the Giant Big Buddha and Disneyland are not too far away.
If you are looking for a city experience, do not choose this hotel.
This hotel ranked #46 out of 332 hotels and 4 stars for hotels in Hong Kong on Tripadvisor, with over 300 reviews.
Gold Coast Hotel in Hong Kong Rooms

This photo of the Gold Coast Hotel is from TripAdvisor.
All 450+ rooms have a view of the South China Sea. With prices around $120 USD a night (depending on type of room and time you book it), you will have a large room or suite, and many rooms have a balcony. You will also have all the usual hotel amenities, and rooms are from 24 sq/m to the Presidential Suite at about 400 sq/m.
Tips from Tripadvisor:
Choose rooms on the upper floors to enjoy the harbor
Choose a corner room to enjoy their terraces
The Gold Coast is a great idea for families or budget minded couples when visiting Hong Kong. See more ideas for a not so cheap or cheap hotel in Hong Kong.
Find the best deal, compare prices, and read what other travelers have to say at TripAdvisor.
---
More Hong Kong Vacation Ideas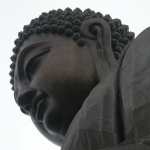 Lantau Island
Lantau Island was one of our favorite day trips from Hong Kong. Enjoy the Giant Buddha, the Tai O fishing village, some of Hong Kong's beautiful beaches and the Po Lin Monastery.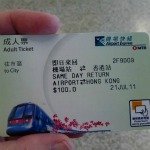 When travelling into the city from the airport, taking the Hong Kong Airport Express is the easiest and a cost effective way to get yourself and your luggage into Kowloon, or Hong Kong Island.