You can buy tickets at the Garden Road Peak Tram Lower Terminus or at the Peak Tram Upper Terminus. If you take a tour of Hong Kong including the Peak, it may include your tickets. Or if you take the Hop on Hop off bus tours, it usually includes a trip up on the Tram.
You can also use your Octopus card at the tram station.
A return trip ticket is around HK$40 for adults and children ages 3-11 are HK$18. If you would like to go to the top of "the Peak" you can purchase the Sky Pass which includes the Tram ticket and a trip up the Sky Terrace for HK$65 for adults and HK$31 for children.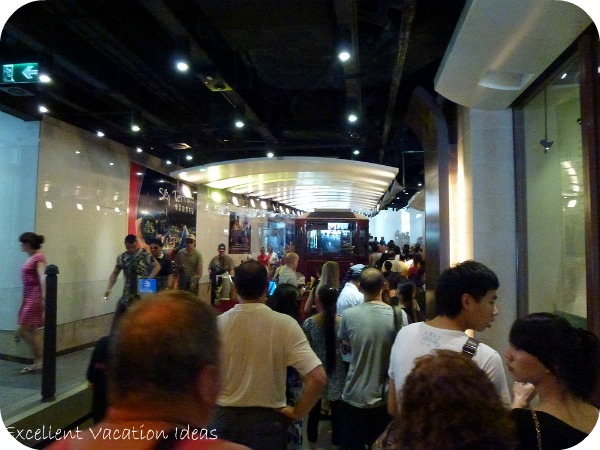 Crowds getting on the Tram
It depart every 10 to 15 minutes and run from 7 am to midnight every day.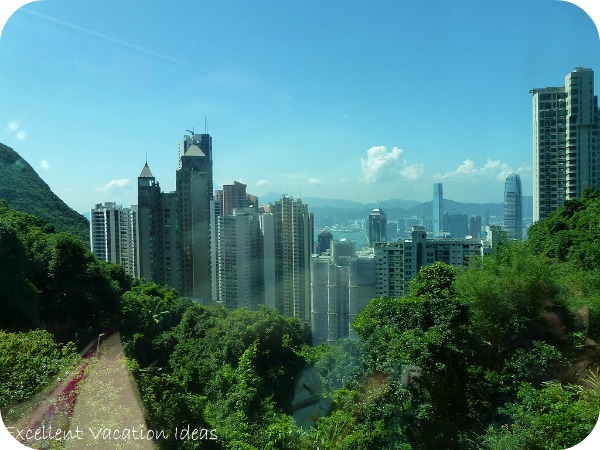 View from Tram
Tips on Visiting:
Try to go at less popular times, otherwise the lines are really long. Usually for sunset they are crazy.
There is nowhere to buy food or drink (except a roadside stand) when waiting in line to go up. There is lots to buy at the top.
If it's busy people may push to get on the tram
Sit on the right hand side to get great photos as you ascend.
If you want to see both the night and the day view - go twice, once early day and once after sunset, otherwise it is really busy.
If you have never seen a wax museum or like wax museums, check out Madame Tussauds Wax Museum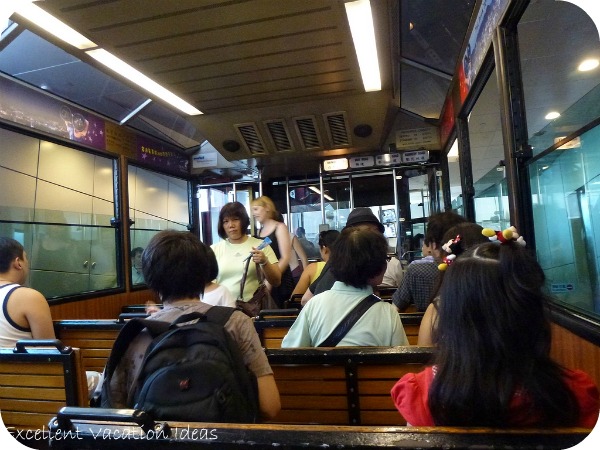 On the Ride Up
The Hong Kong Peak Tram is a great vacation idea for families or couples when visiting Hong Kong.
See more ideas for more Attractions.
Find the best deal, compare prices, and read what other travelers have to say at TripAdvisor.
---