We take the 4 minute walk from our hotel to the trains.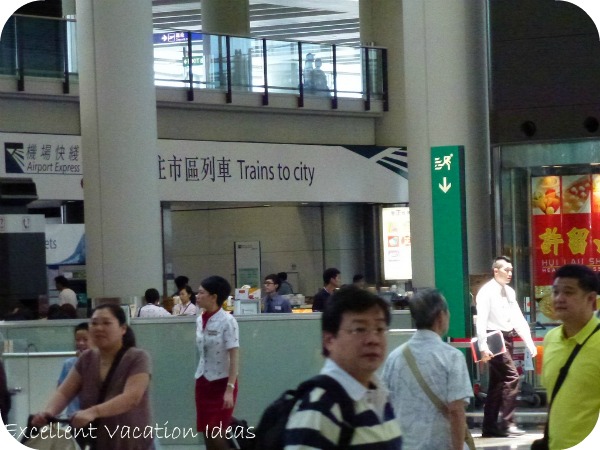 Look for this sign.
We look to buy our tickets, again straight forward. You can purchase them from the Customer Service desk on the Arrivals Level or from a machine like the MTR machines.
A Single Journey same day return for us was $100 HKD each (about $12.50 USD). A round trip ticket costs $180 HKD for an adult. You can also purchase a tourist pass for $220 HKD that includes a one way ticket to the Airport and 3 days of unlimited travel on the MTR, Light rail and MTR buses. Or $300 HKD for a return ticket and 3 days on the MTR. It includes a $50 HKD refundable deposit for the Octopus Card. You can only stay in the area for a maximum of 14 days for these passes.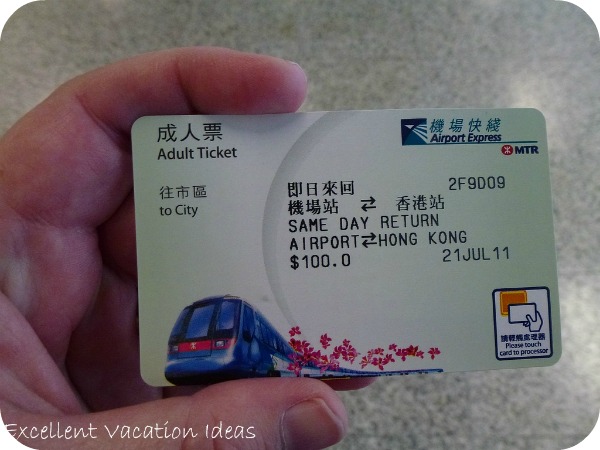 We then got on the waited a few minutes for the next train. Once we were on the train we realized that we hadn't validated our ticket. We soon found out that you only validated it once you get to Central.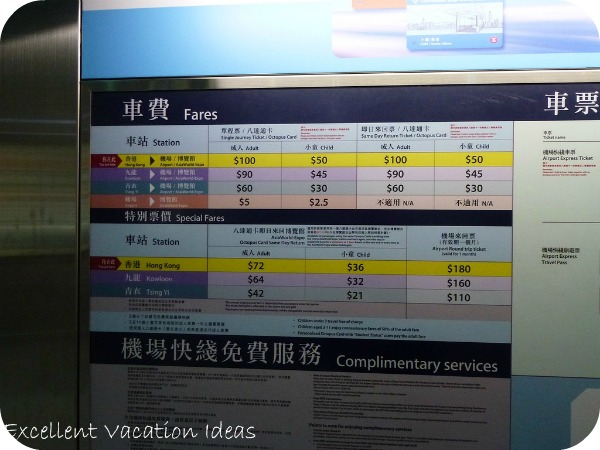 Fare board at Central Station
The ride was smooth and pleasant. I kept wishing they would do something like this in Toronto! The trains were clean and you could choose a quiet car or regular car. There is plenty of room for luggage.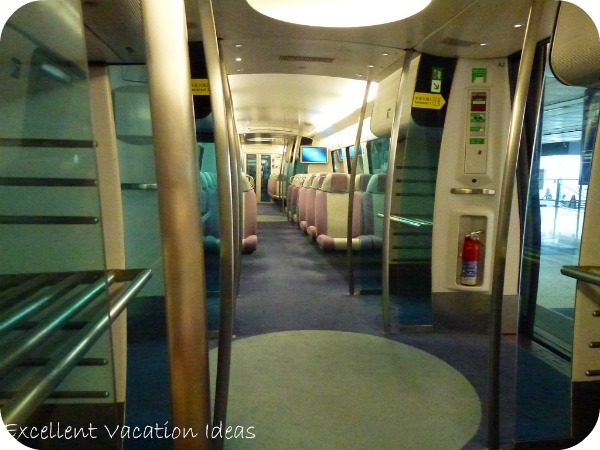 We arrived right at Central and then walked to where we wanted to go (shopping at Marks and Spencer!). We spent a couple of hours shopping and then hopped back onto the Hong Kong Airport Express to the Airport to gather our bags and check in for our flight.
We were really impressed with the organization as when we arrived back at the Airport, the staff had arranged the carts so it was easy to put your luggage on it right away.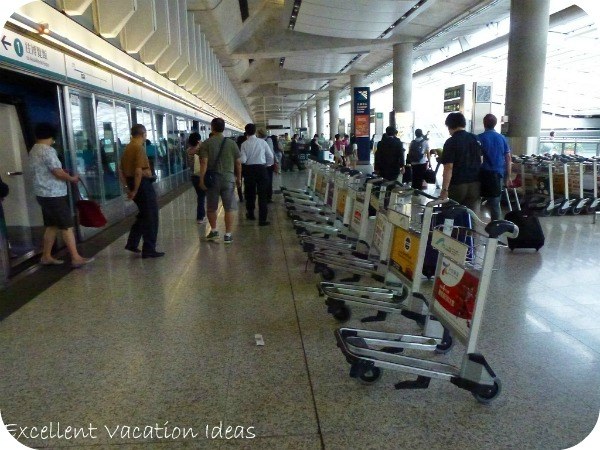 Advantages to taking the Airport Express
Cheap
Fast
Easy to Use
Runs every 12 minutes and stops at Kowloon and Central
Only takes 24 minutes to Central
Access to the MTR at any of the stations
Disadvantages
With a large party it may be cheaper to take a taxi or limo
May be hard to travel with lots of luggage
Once you arrive at Central or Kowloon you have to make your way to your hotel etc. with a lot of luggage that could be quite difficult.