One of the unplanned things we did on a recent trip to Paris was to climb the Arc De Triomphe at sunset. We wandered up the Champs Elysees and found ourselves at this incredible and historic monument. We thought "hey why not".
The best way to see the view from the Arc de Triomphe is by arriving about 45 minutes before sunset (to allow for long lines and to enjoy the view before sunset). Coincidently, when we arrived it was just before sunset!
We bought a ticket and climbed the stairs (lean on each other if the climb gets tough - it did for us). Enjoy the view as the sun goes down.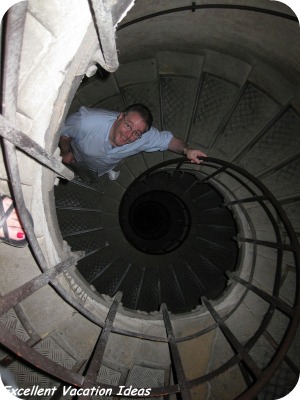 Climbing back down from the top
The view is spectacular and you can see the whole city. We really recommend it, especially if the Eiffel Tower is really busy!
As the sun goes down, the lights come on in the city the view changes and becomes even more beautiful. The City of Lights comes alive!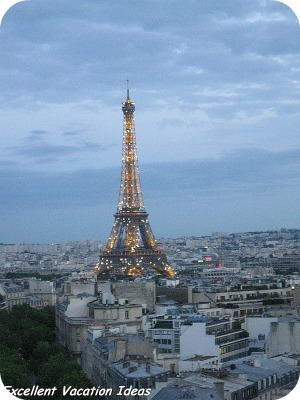 The Eiffel Tower Light Show
While we waited in line we started talking to a kid from Canada who was in Paris on a language exchange program. We ended up telling the ticket seller that he was our nephew and he got in free! He was pretty awesome and he took some great photos of us for us!
Here is a video I did to show the view from the top of the Arc de Triomphe at sunset in July, 2010.
If you are interested in the history and more information on the Arc de Triomphe Paris, this is a great video to check out:
---